Organizer Notes / creativecodingmeetup
Checklist
↓ the follow checklist was generated by gpt-3.5-turbo
Define the purpose and goals of the meetup
Identify potential co-organizers and form a team — Recruited organizers from Facebook, Messenger group created
Choose a suitable date and time for the event — Potential date: 3 May evening
Select a suitable venue for the meetup — Potential venues: Bok teer, Muse space, True 5G Pro Hub, Cleverse HQ, BACC — Tentative venue: Cleverse
Set a budget for the event and identify potential sponsors or partners — Sponsored by Cleverse
Create a simple event website or landing page with all the necessary information
Launch a call for proposals (CFP) for speaker submissions — CFP form
Promote the CFP through social media, email newsletters, and relevant online communities — CFP announcement
Review and select the best proposals based on relevance, quality, and diversity
Contact the selected speakers and confirm their participation
Develop a schedule for the meetup, including speaker sessions, networking breaks, and any additional activities
Promote the event through social media, email newsletters, and relevant online communities
Set up a registration system for attendees — Set up Eventpop
Communicate with attendees about the event details, schedule, and any updates
A/V setup
Planned: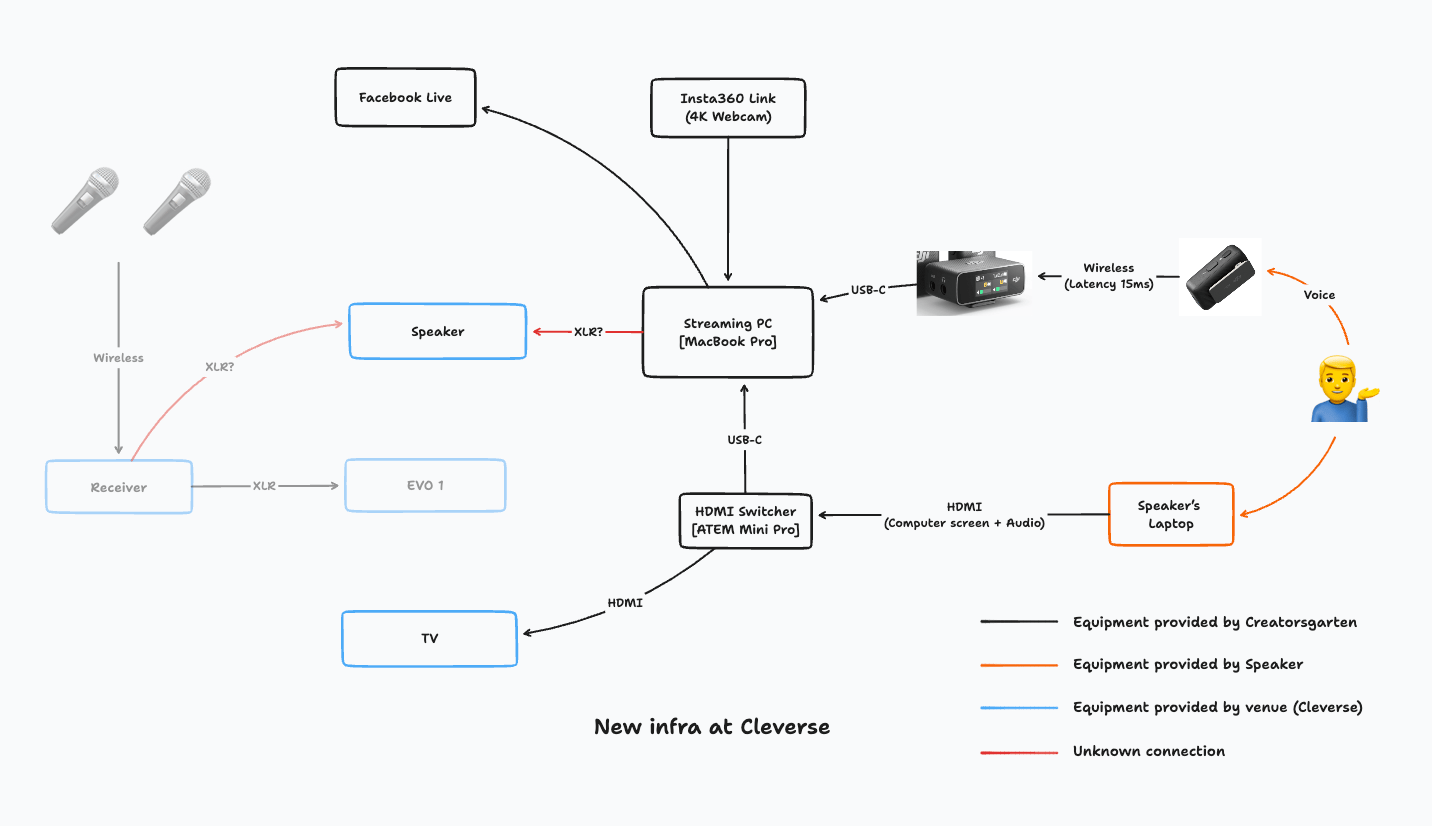 Actual: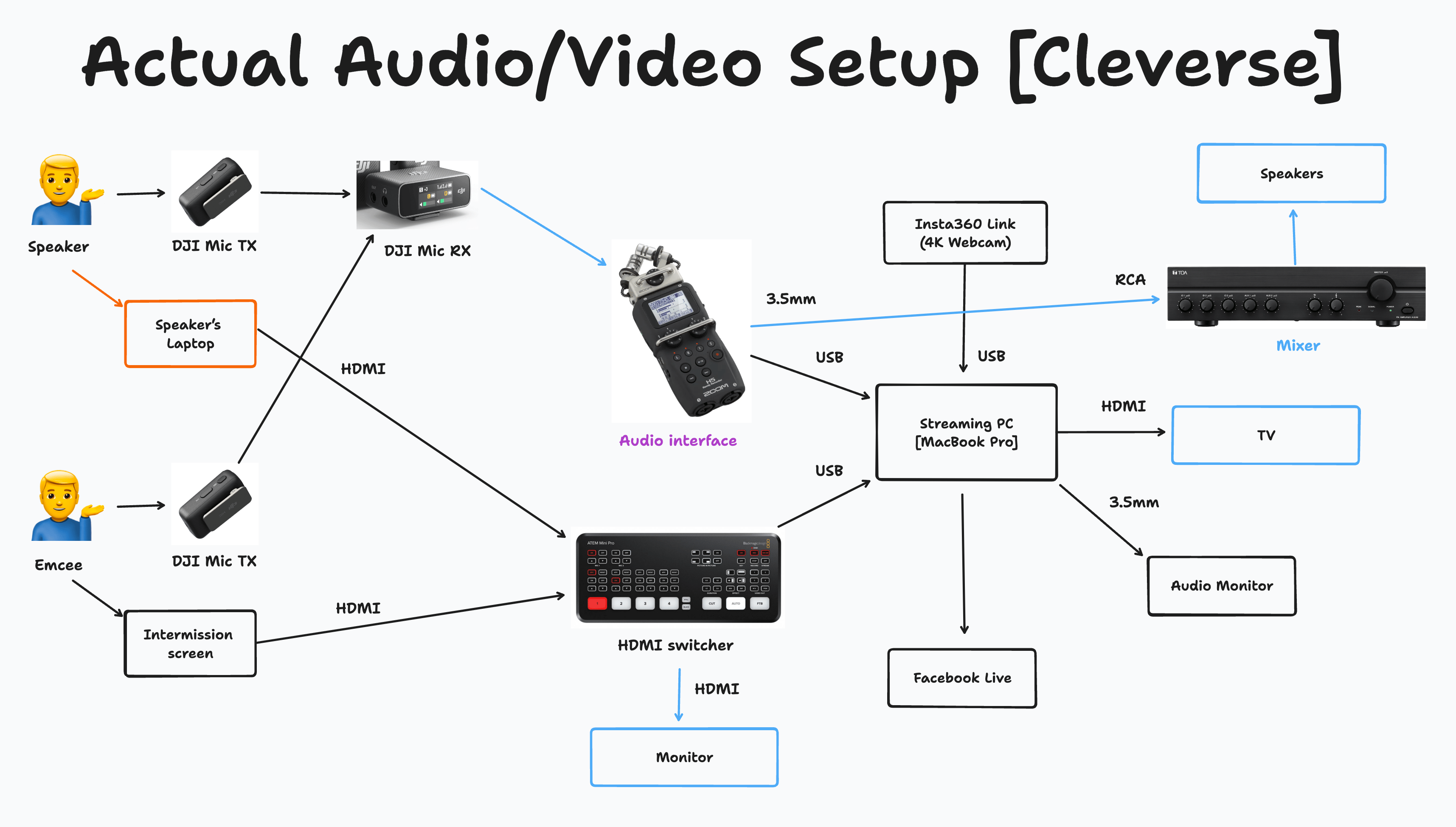 Key learnings
Digital mixers (through PC, ATEM, TV, …) introduce latency which may be unacceptable for latency-sensitive demos. We probably need a portable mixer hardware.
Forgot to add a "timer screen" despite multiple spare laptops. Next time, when listing roles, do not forget a "timekeeper."
Action items

Buy a mixer.
Communicate and confirm with speakers about the talk duration more early on in the process.
Make sure there is a "time-keeper" role when planning for the day.
Put up a timer screen.
Organizers
Chayapatr Archiwaranguprok
Dechapon Tongmak
Jarupong Pajakgo
Kharaya Ponprayoonchai
Phoomparin Mano
Phumrapee Limpianchop
Popo Thitiporn
Thai Pangsakulyanont
Wasawat Somno
Wasit Jingjit
Links