How to Learn (Almost) Anything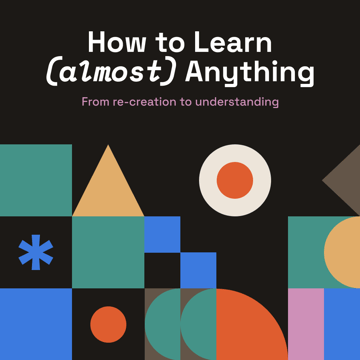 Event
| | |
| --- | --- |
| LOCATION | The University of the Thai Chamber of Commerce |
| DATE | 20 March 2022 |
| HOST | [Creatorsgarten] |
| LINK | www.facebook.com |
About
What should good learning be? In what direction should education go? Come and share in the "How to Learn (almost) Anything" workshop on February 20th!
We want to provide a foundation for young and old alike to hack on things and learn from it, from workshops and hackathons to discover domains, weird problems, new technologies, to mentorship programs that invite you to hack together.
Because we believe that we can enjoy learning new things without relying on the way of the current education system. What is the music of the future like? How can we create the scariest ghost? How do we program bacteria? We believe that we will be able to access this through 'hacking' it or 'casting' it up, and we would like to invite everyone to come and prove the model.
How to Learn (Almost) Anything will be the starting point for the Workshop and many more crazy hackathons to come in the form of a meta-event where we'd like to invite everyone to talk about how to learn (Almost) Anything.